✅ Due to the worldwide distribution of Novel Coronavirus Covid-19 in the event of cancellation of the trip and the impossibility of attending the performance, you can rebook your tickets for any date within two years after the official announcement of the end of the pandemic by WHO at no additional charge.
X
unbeatable ticket prices | yep, we're gone nuts
Don Giovanni (Saint-Petersburg Opera Theatre, opera) -
10 March 2021

at

19:00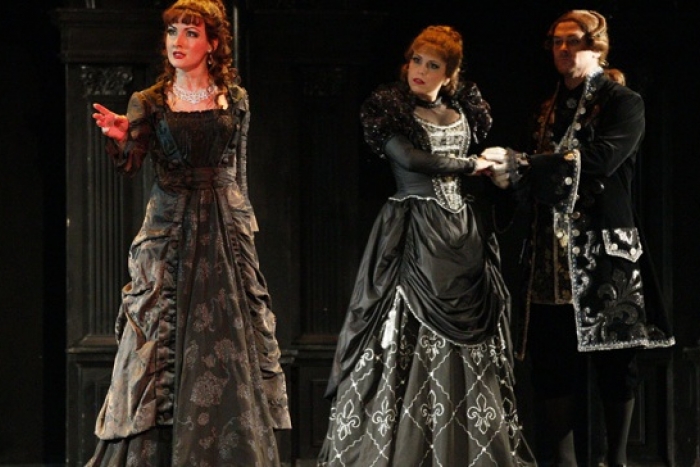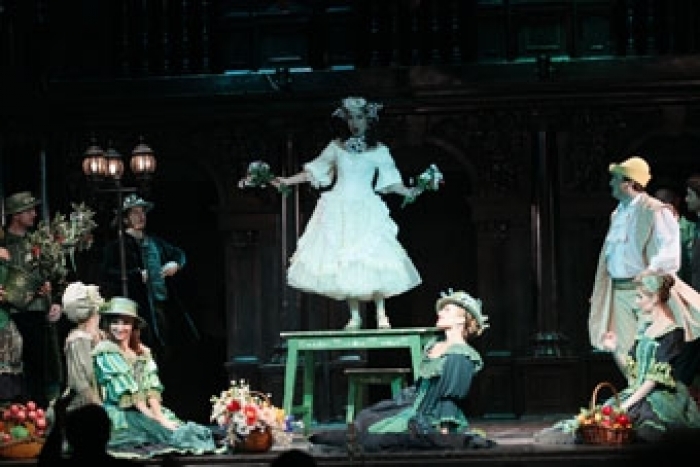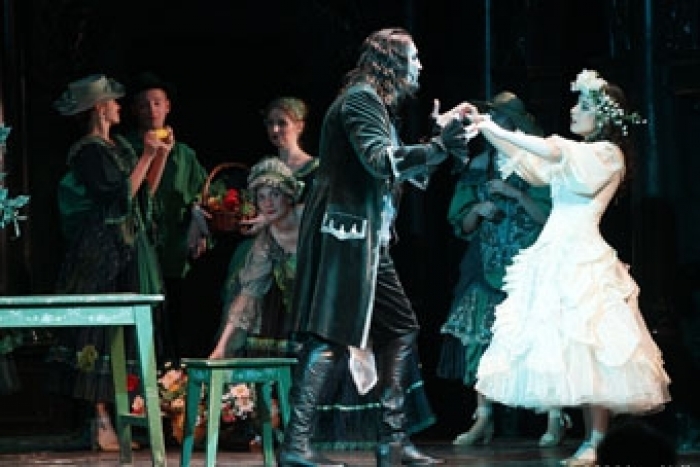 Credits
Music: Wolfgang Amadeus Mozart
Libretto: Lorenzo da Ponte
Production: Yuri Alexandrov
Conductors: Alexander Goikhman
Robert Luter
Set and Costume Designer: Vyacheslav Okunev
Lighting Designer: Irina Vtornikova
Directors: Tatyana Karpacheva
Natalia Chernikova
Darya Modzalevskaya
Musical Preparation: Nina Zhukovskaya
Chorus Master: Maria Gergel
Choreographer: Vladimir Romanovsky

Description
"Don Giovanni" in the St. Petersburg Chamber Opera is the director's original interpretation of Mozart's genius piece. The stage version by Yuri Alexandrov is full of unpredictable twists to the canonical plot. The familiar situations are displayed from an unexpected viewpoint. This is how the director explains his approach: "I am not so much fascinated by the main character but rather by the surrounding characters who weave plots around him. All the characteristics are different from those in the usual opera stereotypes. The seemingly faultless Donna Anna turns out to be vindictive and dissolute. Mozart himself gives a hint for such interpretation: the second aria of Donna Anna with those "Devil's trills", which is usually omitted and which we have restored, does not match with the image of the "victim". Ottavio, Donna Anna's fiancé, is merely a narcissistic jerk. Gradually it becomes clear that Zerlina and Masetto are fake, and everything that goes on is just a wicked hoax, to which Don Giovanni, bright, lively, and therefore hated by all this society, falls a victim." According to Yuri Alexandrov, "Don Giovanni" is the piece that determines the quality of an opera company. There is an unspoken rule that says: if the theater is able to perform "Don Giovanni", they can play any opera.